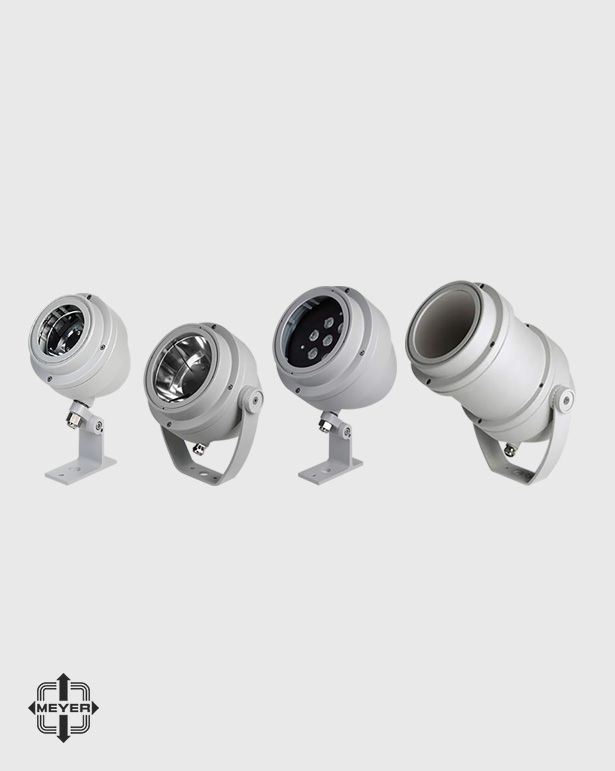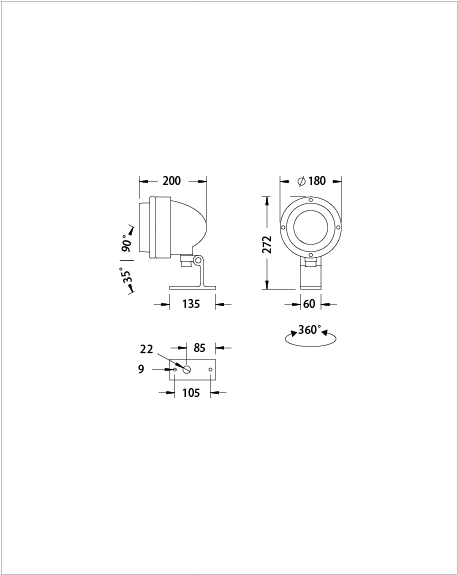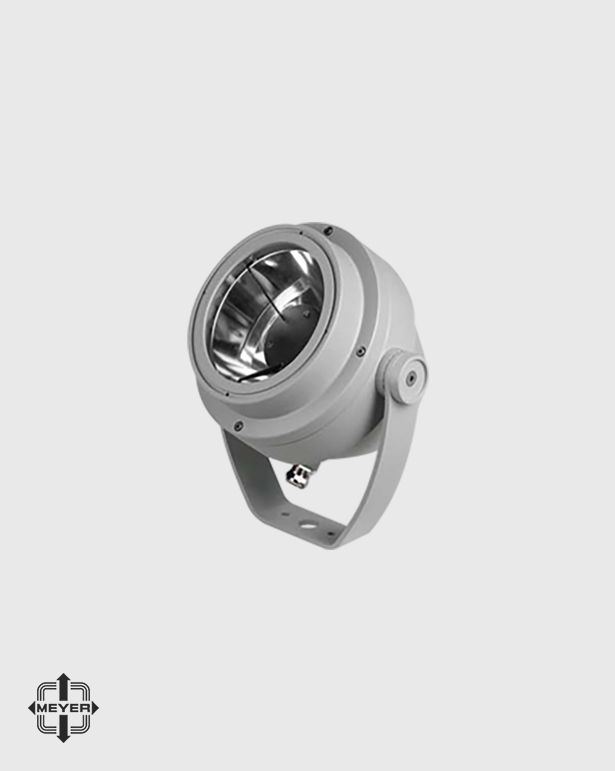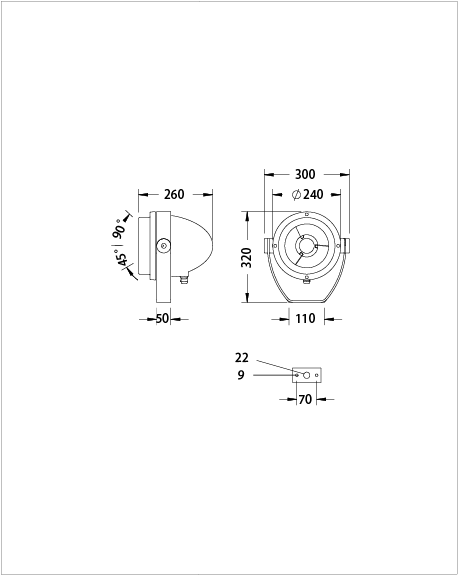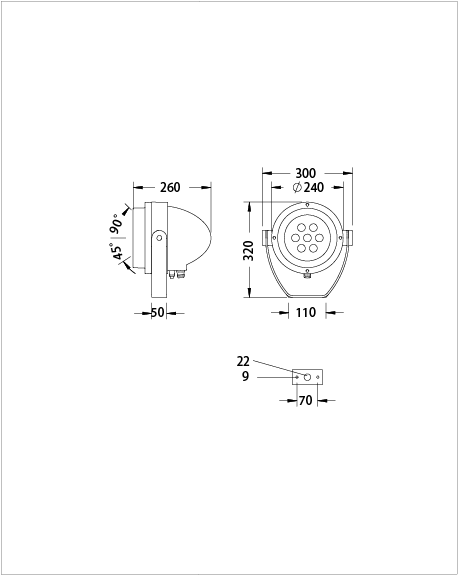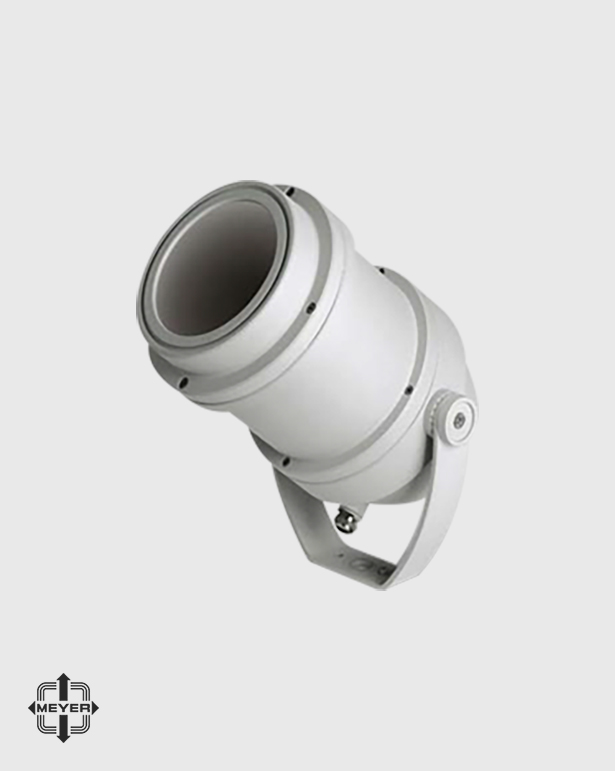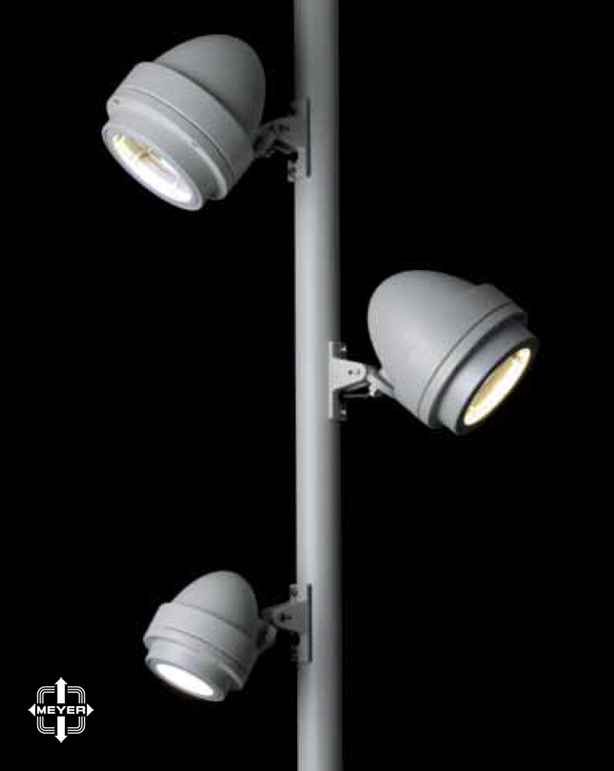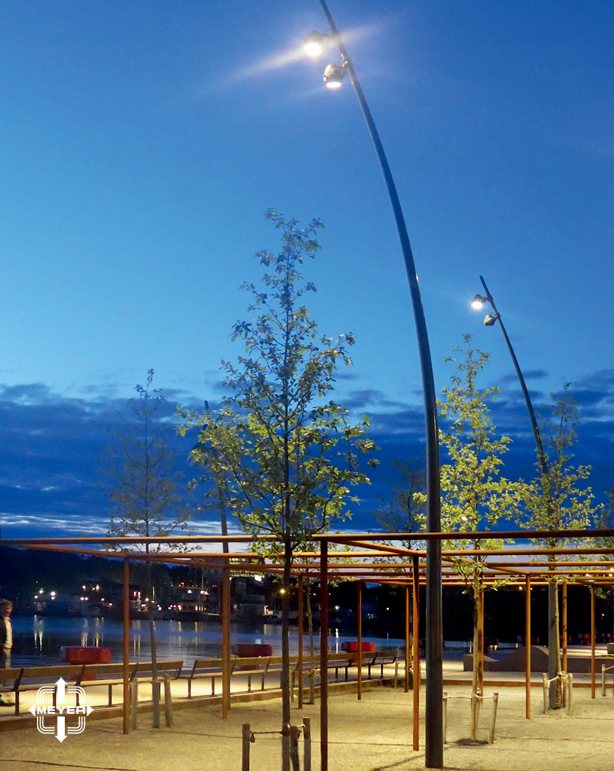 Nightspot
Nightspot luminaires are characterised by their exemplary design and technical precision. The product range has been extensivelyre-worked to take new high performance LED modules which offer a higher luminous flux and a wider range of optical systems.Rotationally symmetrical optical systems are fitted with secondary reflectors in order to reduce glare. For street and pathway lighting there is an optical lense with batwing distribution. An RGBW version rounds off the range with a useful product for colour changing installations.
The light emitted by the LED module isdirected via a primary and a secondaryreflector, thus avoiding glare from directlight. The result is optimal visual comfortwithout sacrificing efficiency.
A compact LED gobo projector allows sharp-edged image projections of highest quality. The optical system is extremely efficient and can take a gobo and colour filter simultaneously.
Nightspot pole luminaires can be usedfor the imaginative lighting of public spaces. They create uniform illuminationor can be used for highlighting purposes.They can even be combined with goboprojectors in order to project images. The fixing system ensures a durable androbust installation, at the same time allowing the luminaires to be aimed asrequired.
More information please refer to below catalog:

Nightspot High performance floodlights with LEDs.pdf